About Us


Your

success

is in our

DNA

.
Our process
Our consulting firm partners with clients for successful technology solutions, from understanding needs to implementation and beyond.
Understand your needs. We always start with a deep dive into the objectives and challenges of our customers. We take the time to understand where do they come from, to what processes do they affect and what are the ideal outcomes. This initial phase ends with a detailed recommendation of the technological options that could be used to overcome the challenges detected.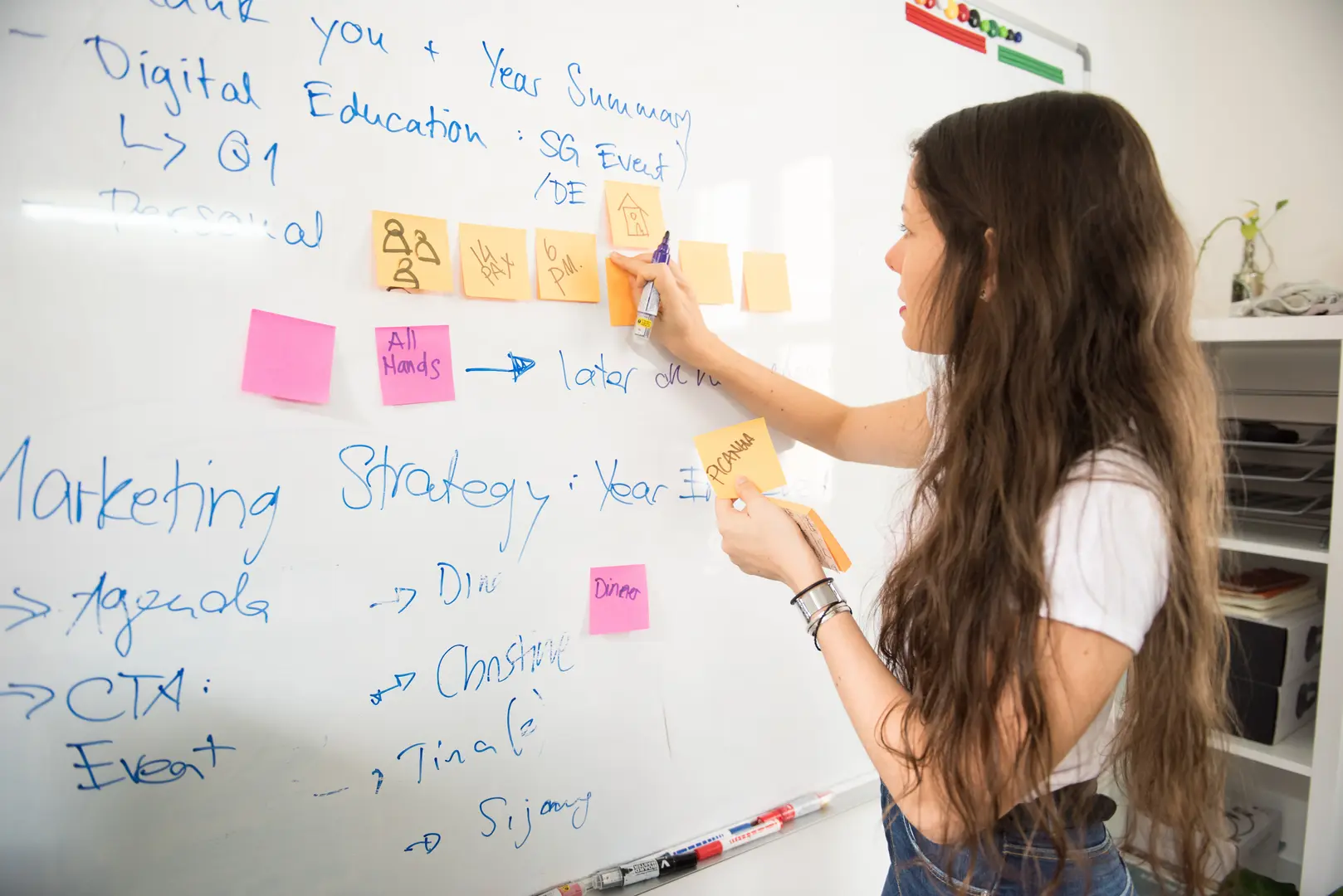 Develop a technological solution. In many cases, we can also help you with the development and implementation of the solution. If we reach this point, we will prioritize the requirements to provide maximum value from the beginning and we will prepare a development plan according to your needs.
We help you grow. Your needs will evolve with your business and we will be there to collaborate with you to expand your development, recommend other options for new challenges or help you create your own design and development teams.
Our expertise
Our diverse background yields innovative solutions. B2C clients thrive with standout user experiences, while B2B clients launch new ideas and optimize processes with startup speed.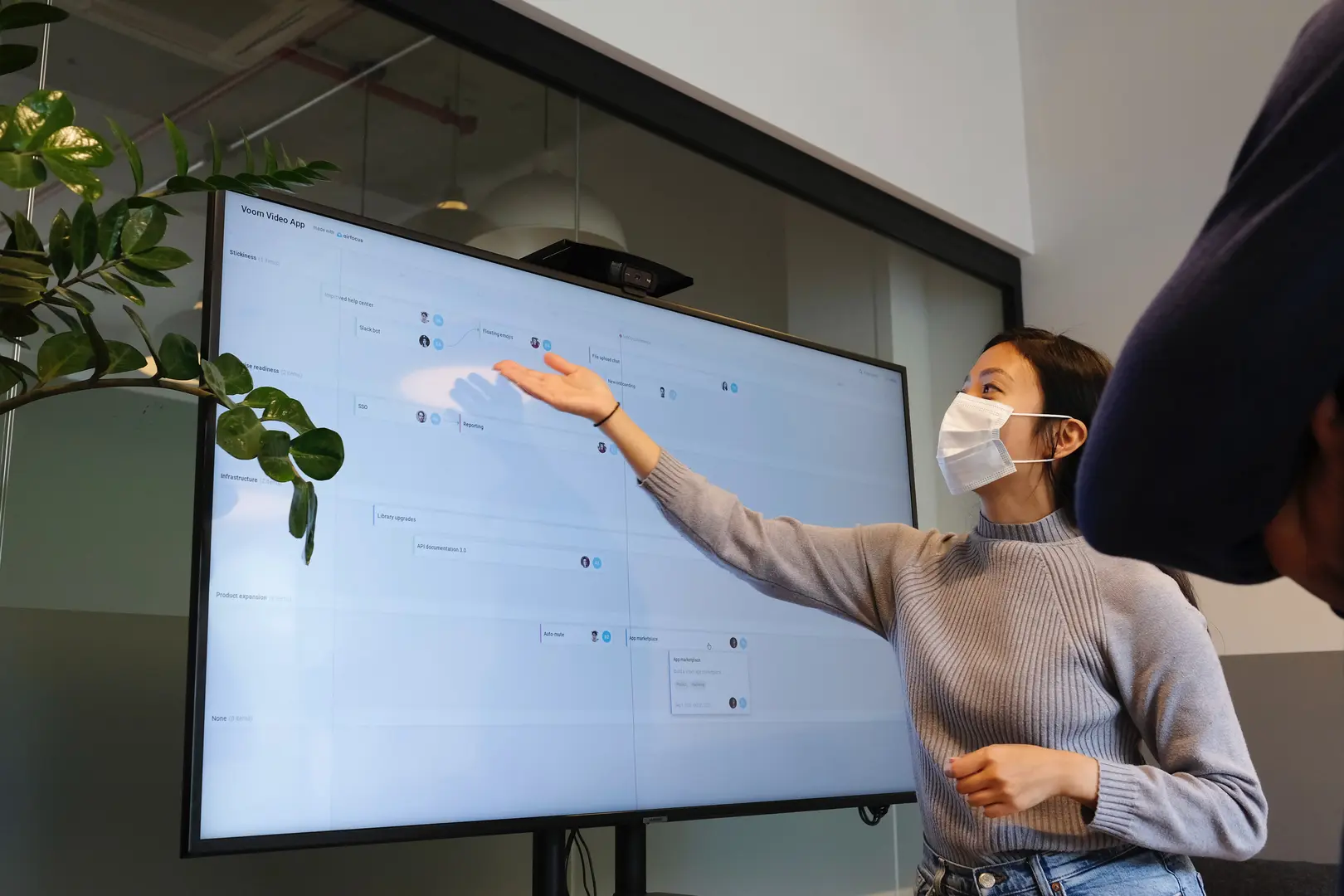 We're very fortunate to have worked across many industries which has allowed us to look at problems from many different perspectives and apply our learning from one domain to another.
Some of our B2C clients include ticketing marketplaces, non-profit scientific organizations, architecture and design studios and boutique retailers. We've helped them provide unique user experiences optimized for conversion and customer happiness.
Our B2B customers have come to us to optimize processes, develop internal tools or help them spin up a new business idea within their company. We're able to provide them with a fast-moving team that brings the energy of a startup into the office.
Our stack
Secure tech for long-term success, easy talent acquisition and tailored tech selection for each task.
Stable and mature technologies. While we're always paying attention to new trends in frameworks, architectures and programming languages, we prefer to work with technologies that will still be supported in the coming years and that have proven to be secure and suitable for your needs.
Easy to hire. Using mainstream technologies ensures we're standing on the shoulders of giants which allows us to move very quickly. Moreover, when our customers are ready to take some or all of development in-house, we know that it won't be hard to help them find and train expert talent to continue our work.
The right tool for your needs. The single most important criterion to choose any tool is that it is the right one for the task at hand. We take into account problem size, urgency, budget, projected development and many other factors to choose tech that works now and in the future.
I want to improve my product
Trusted frameworks and frontend development tools bring your vision to life. Maximize online presence with our expertise in Analytics and SEO optimization.
If you already have your product and stack defined we can also help you. Whether you want to improve your product or migrate it to a new environment, we are experts in creating and maintaining easily scalable projects with the following technologies following technologies.
Backend: we regularly use Python, Django and Ruby on Rails. Thousands of companies like Airbnb, Shopify and Instagram are built on these frameworks.
Frontend: as successful companies like Facebook, Uber or Salesforce, we show your product to the world thanks to tools like React, HTML, CSS, Javascript and Expo. Do you need a native app for iOS or Android? You are in good hands, even if you'd rather go with a Progressive Web App.
We have years of experience in Analytics and SEO. Tools like the Google Marketing Platform, Google Tag Manager and AdSense allow us to position your website in the first results of every relevant search.
Our team
We're driven by our mission to put technology to make people's lives easier and more enjoyable, our relentless appetite for learning and our strong work ethic. We have backgrounds ranging from genetics to animation design, and want to help you succeed.
We're a small team, but that only means we're able to move faster and communicate more efficiently. We're self-driven and will have the initiative to provide more than just programming.